I stand by my first use of nudity on this blog.
Right now, millions of people are reading textbooks. They are all picking their noses.
By Friday, July 13th, six of those disgusting, germ-riddled tomes will appear at my doorstep. I have two months to accept them into my biblio-family, or else I will be wearing rubber gloves to class. While this will spare unfortunate acquaintances my usually clammy handshake, I will no doubt be informed by at least one well-meaning stranger that the proctology class meets across the street.
So much pressure. Tonight's shopping was meant to be cathartic. Plugging in ISBN numbers and adding overpriced chunks of tree carcasses to my virtual cart was the most zen-like activity I could muster after a stressful day. How fitting, then, that I would achieve rage-nirvana when my total before shipping rivaled my next two car payments. I stared, dead-eyed, at the number. Beads of sweat formed at my temples as I felt my frown lines achieve a new level of depth. I dug my chin into my pillow repeatedly, until I somehow produced the sound of a marker on a balloon and stopped, afraid I would dislocate my jawbone.
I thought of all the horrible things people could do with books: the depravity, the filth, the highlighter violence. I would need to finance the whole purchase anyway. I could just pack my lunch for the rest of the year, assuming that I pack a glob of peanut butter on a reusable plastic spoon. I love peanut butter.
I let out a silent, dramatic scream of defeat and clicked the used book link. As I methodically replaced my vestal virgins with town bicycles, I cursed a world where the existential quality of "Very Good" allows for "Possible water damage." In vain I wondered how moist these books were that water damage is mentioned specifically. I imagined them stored in large pickle barrels, preserved in vinegar and heady spices. Then an order arrives and a man with callused hands and a big heart picks one from the middle, wraps it in newspaper, and sends it on its way. My brain relaxed. Maybe they are more like shelter pets--not new, but still good. My shelter dog is tough and never sick. On the other hand, my purebred has developed dachshund pattern baldness on his rear and manages to be obese despite throwing up every few days. New isn't always a guarantee of quality. The forced analogy, and the prospect of buying canine Rogaine, gave me the confidence to submit my order.
Now, I wait. I'm sure it will be fine. I'm an adult and adults don't waste money simple because they have a paralyzing fear that former students will place hexes on textbooks or that bad study habits will be transmitted through the pages or that textbooks carry ringworm. That's just ridiculous.
Of course, no one will know if I fumigate the box with Lysol before I take the books out.
_____________________________________________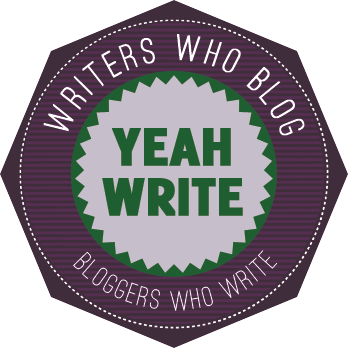 It's a
yeah write
summer.